Smart Buildings: Everything You Need to Know
14 August 2023
-
Blog,
By Bruntwood SciTech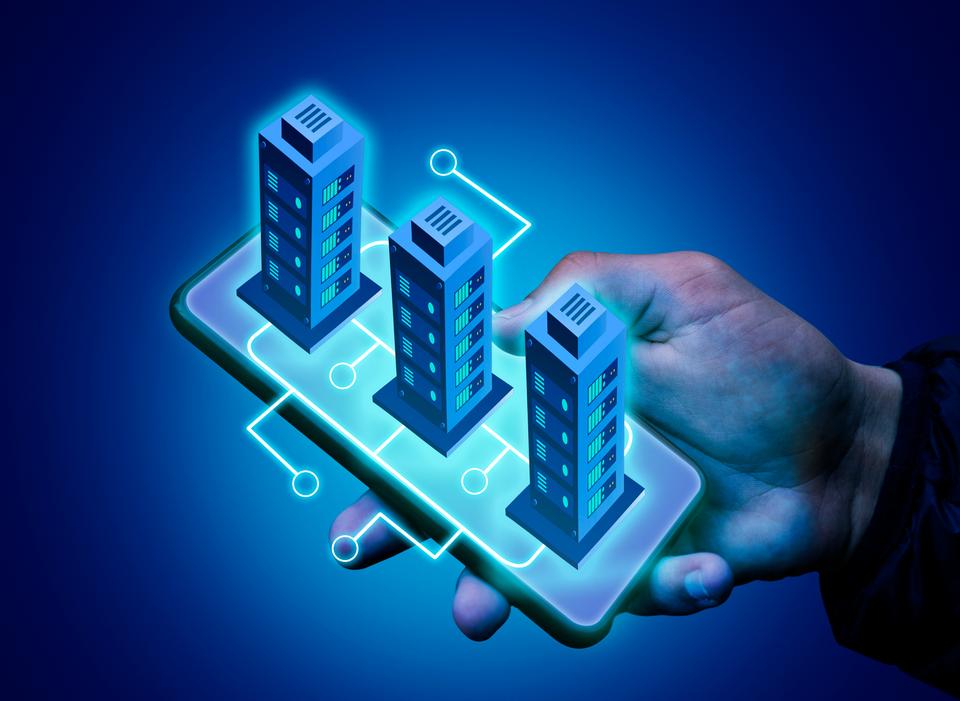 In 2021, Bruntwood SciTech's shareholder, Bruntwood, committed to a net zero future when it became a founder signatory to the World Green Building Council's Net Zero Carbon Buildings Commitment, the first commercial property company to do so. We are continually striving to improve the sustainability measures within our current and future developments, and creating smart building solutions is an integral part of our future. 
Bruntwood is also committed to the United Nations-backed global campaign, Race to Zero. In 2022, they launched Bruntwood's Net Zero Pathway, laying out a clear strategy for fulfilling their sustainability ambitions, which Bruntwood SciTech is equally committed to. By 2030, all areas under both businesses' direct control - meaning Bruntwood SciTech's own offices, shared spaces in all of their campuses and hubs, and vehicle fleet - will operate at net zero carbon. 
By 2050, both Bruntwood and Bruntwood SciTech will be net zero businesses. For Bruntwood SciTech, a huge element in enabling us to work towards this overall goal is investing in smart building technology at our sites, creating efficient energy management systems, and paving the way for a brighter future for us all.
What is a Smart Building?
To provide further information into this topic, we gathered insights from Smart Building and Technology Consultant, Paul Bamber, and Bruntwood SciTech's Head of Construction, Ric Burgess. Read on to discover more about how smart building technologies could benefit you. 
So first off, what is a smart building? Or more specifically put, what makes a building smart?  Just because a building has smart building systems, has hundreds of sensors and collects a lot of data, doesn't make it smart. Specifically, a building truly becomes smart when it improves the experience of those using its spaces, or the people who manage and maintain it are more operationally efficient. A smart building is built to help optimise our everyday 'jobs to be done'.
Un-smart buildings - or as they're termed, Dumb Buildings - operate with their building systems working in silos, each working independently of the next, on separate networks, and this is typical of most buildings currently. With a smart building the owner has much greater visibility of what is happening in the building; how it runs and operates, how it is being used, and they can make real time decisions to improve efficiency and experience. You can also use all the data and insights to learn from the past, monitor the present, and predict the future of the building's systems and usage.
As a business, retrieving information from buildings without smart features can be challenging. For instance, energy consumption for your office space can typically only be accessed once you've received the bill, but with smart buildings you can work with the operator of your workspace to access it more efficiently in real time. It's like going from reviewing the building consumption in your rear view mirror to seeing it live in front of you, in near real-time.
For all of our current and future developments, we have prioritised the customer - understanding what they do, how and who does it, what infrastructure they need, what equipment they use, and then finding technology solutions that can help and improve their user experience. Coordinating a smart building which supports business' needs and runs as efficiently as possible is our goal. 
What are the Benefits of Smart Buildings for Businesses?
It's very difficult to start or appraise your net zero carbon journey without a great appreciation and understanding of your baseline; so, the functionality to measure your sustainability initiatives is one benefit. A smart building will be operationally more efficient and therefore reduce cost and increase efficiency. Time will tell, but operating healthy and productive spaces will help to support winning the war for talent. Who wouldn't want to work in an optimised environment?! 
Smart buildings can also enable the overlaying of apps and facilitate the ability to report, offering an overall much-improved customer experience. With platforms like  HqO - the app software behind the recently-launched Bruntwood and Bruntwood SciTech customer app - it's now possible to experience the level of comfort we know at home, in the workplace. Customers in all of our buildings can tap into features such as ordering food from retailers, and accessing offers, to booking meeting rooms. This brings about new opportunities to elevate the customer experience, plus enabling a more modern approach to employee health and wellbeing. 
Smart features can also alert maintenance issues sooner and result in swifter resolutions. As an example, if the underfloor heating was to fail at a site on a Friday and it wasn't flagged until the Monday, the ambient temperature of the building would drop dramatically over the weekend. However, in a smart building, you could use data from indoor air quality sensors, or a simple temperature sensor to send a notification to property management or facilities teams if the temperature dropped below a certain threshold. Smart solutions like this are making real differences to our customers, allowing us to proactively manage and maintain buildings, getting ahead of issues and fixing them before they cause inconveniences. Our aim is to create buildings which don't fail, using sensors, data and smart systems to better predict operational challenges.
Other benefits of smart buildings include the ability to tailor your workspace to your own individual requirements. If a customer was to occupy multiple floors, or have their space divided up into smaller spaces, in a smart building they could connect their app to the heating and lighting systems, enabling them to keep a close eye on energy expenditure, only heat individual spaces when necessary, and turn off any lights surplus to requirements. It is these small, everyday changes which make the difference between sustainable and wasteful business practices.
In the future, businesses will be required to report on their energy usage in line with ESG policies. Having access to smart building technologies means this information will be readily available to report on, in real time.
And, if your business' priority is to provide a healthy and productive workspace for employees, we can monitor factors like air quality and temperature in specific spaces to manage the physical environment, in line with the number of people present - and create the optimum working conditions. 
Smart Building Features in Bruntwood SciTech's Portfolio
When Bruntwood SciTech developed Base at Manchester Science Park, a free dialogue was established between the contractors and the property management team to work out systems like heating and occupancy levels to ensure efficiency was maintained through clear communication. 
Sustainability, as we mentioned at the beginning of this article, is one of our business' biggest priorities, and we are prioritising investing in smart technologies to help support the achievement of our goals. The Spine at Liverpool Science Park - operated by Bruntwood SciTech's partner Sciontec Liverpool - has achieved a 'healthy' building status due to significant investments into its smart building technology and sustainability infrastructure, and has been rated Platinum across the whole site. It features sustainable initiatives like carpets purposefully-designed to keep dust out, and windows designed to keep heat in.
The upcoming new workspace at Innovation Birmingham, Enterprise Wharf, is another example of where we're implementing the latest advancements in smart building technology, with the building set to be Birmingham's first smart-enabled building. Enterprise Wharf has been designed specifically to reduce emissions, lower operational costs and optimise our customers' experience and wellbeing. We have rewritten the specifications for seven of the main building systems, including the Building Management System, lifts, access control, CCTV, and fire. This has enabled us to develop a smart building blueprint which is a list of operational, customer and visitor challenges we believe can be resolved with smart building technology. Enterprise Wharf will offer more than 90 user experiences in the building, ultimately enabling us to deliver a truly smart, and improved experience to the businesses and their employees who will be based in this building.  
One of the modifications we've brought into Enterprise Wharf is the ventilation system which contains heat recovery and is controlled by the C02 sensors and occupancy sensors - so it's only used as and when it's required. Another is that all equipment, such as lighting, air conditioning and heating, has BACnet functionality - so it can be wirelessly connected and controlled independently. 
Smart building features like 'Internet of Things' sensors, are also being embedded throughout, forming a centralised system that can provide insights into things such as energy usage. This data can be used by businesses to make sure the heating, lighting and air quality are functioning efficiently, ultimately benefiting workers, business owners and building operators alike. 
Demand Side Response on the Building Management System (a dedicated system that monitors, supervises, controls and reports on smart building technology systems, such as access control, video surveillance, fire alarms, HVAC control, programmable lighting and electric power management) would also be considered smart, as an intervention which can alter users patterns in real-time, at times of stress on the main electrical grid, or in response to network operator price signals. This directly helps to secure sustainable and affordable electrical systems, by softening peak demand and filling in the troughs in electrical availability. 
Smart buildings are going to become an increasingly vital part of Britain's response to the climate crisis. To meet ESG and net zero carbon targets will be the biggest considerations for those looking to create sustainable workplaces for now, and for future generations. Bruntwood SciTech's commitment to sustainability has made us one of the forerunners of smart building technology - and this is only the beginning. Explore our sites to find out more about the smart lab and office space we have available today.