Virtual offices
Bruntwood Works Virtual Offices are perfect for both small, home businesses and larger, established businesses that want to show presence in a location where they do not have a staffed office.
Registered business addresses with mail, email & call handling
Virtual office address service
A virtual office address can provide you with all of the prestige that comes with a city-centre location, without the expense of physical office space.
Your business will have a postal address in one of our virtual office locations in Manchester, Liverpool, Leeds or Birmingham, with the additional option of telephone answering, message-taking and even a registered business address on Companies House.
A virtual office gives businesses of every size - from fledgling to flying - the opportunity to capitalise on a central location's traffic and gravitas, ideal for separating your home address from your work or creating a regional arm of a far-reaching franchise.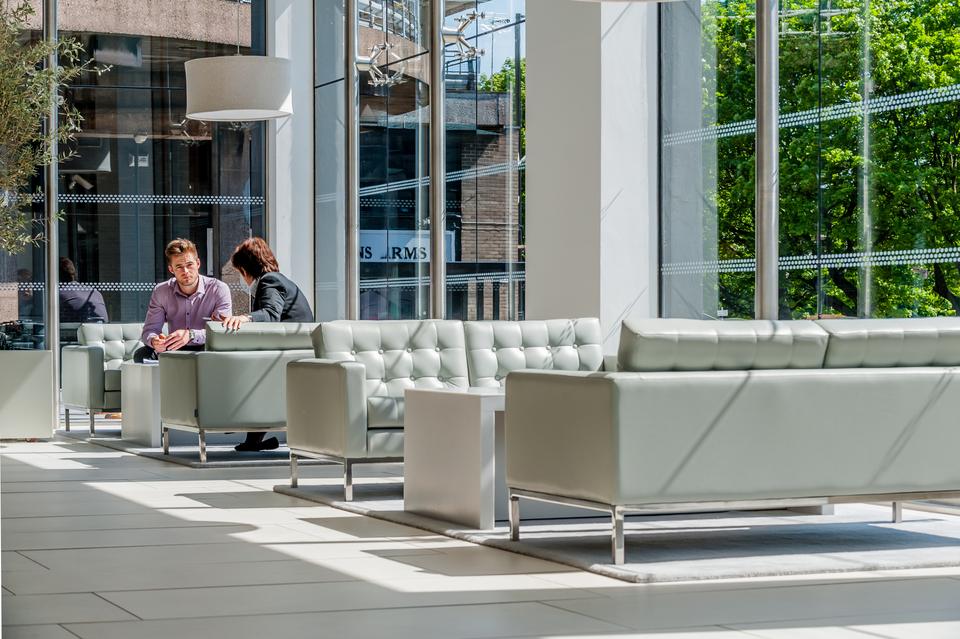 Virtual office services that work for you
At Bruntwood, we ensure we have workspace solutions for every size business. From hot desks for remote workers to managed office spaces for companies looking to create a centralised hub, we are your partners in workplace productivity. This is why we offer virtual office services specifically accessible to home workers, start-ups, entrepreneurs, and regional arms of established businesses, so we can open up a world of centralised opportunity and prestige to those looking to capitalise on it.
For small businesses, home-based working, or sole traders, a virtual office address represents professional peace of mind. It allows businesses to keep their public and personal addresses within their control - you needn't worry about using your home address for business registration and customers or clients finding this when you have a virtual office address. 
For more established businesses branching out into a new city or looking to gain valuable territory, a central virtual office address places your location in one of many buzzing cityscapes. Depending on the package you choose, we can also help you manage calls, take messages, and take the stress out of inbound customer-facing communication.
Take advantage of a city centre business registration from the comfort of your own home with Bruntwood's virtual office services.
Prestigious business address

Regional phone number*

Call answering service*

Meeting room discount

Message answering service*

Multiple locations across 6 regions to choose from
*Only available if you choose mail & call handling
Frequently asked questions:
A virtual office, or satellite office, offers a registered business address to those who don't have a physical office space. There's many benefits to a virtual office as businesses can receive mail at the designated address and can take advantage of additional services such as virtual receptionist and call forwarding.

A virtual office provides a registered business location for companies that don't have a head office, which makes them exceptionally useful for freelancers, small business owners, and self-employed people. You don't need to physically have an office building - or even an office desk - to register for one. It simply gives your company a registered address to provide a comms base for any business or commercial interactions and for taxation purposes.

Virtual office features can include business address registration, telephone answering, call management, post management, and mail forwarding to name a few perks.

Yes, you can complete company registration with a properly set-up virtual office address. Using a virtual office as a registered office is a practical and cost effective solution for limited companies. This option providers a professional image while avoiding the expenses of maintain a physical office space.
Get in touch
Contact us to find out how we can support your business, whether you want to talk to us about your business goals or book a tour of one of our spaces.
By selecting Enquire today, you acknowledge that you will be contacted by a member of Bruntwood Works and also agree to the terms of our Privacy policy