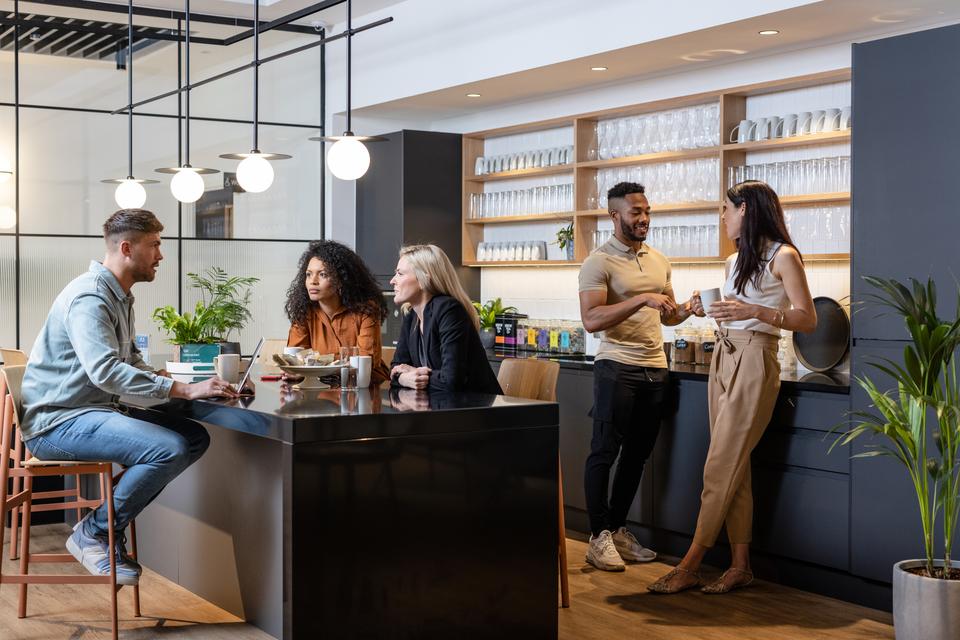 Refer a friend and be rewarded
Recommend a friend, family member or business contact to take space with Bruntwood Works and as a thank you, we'll give you a reward.*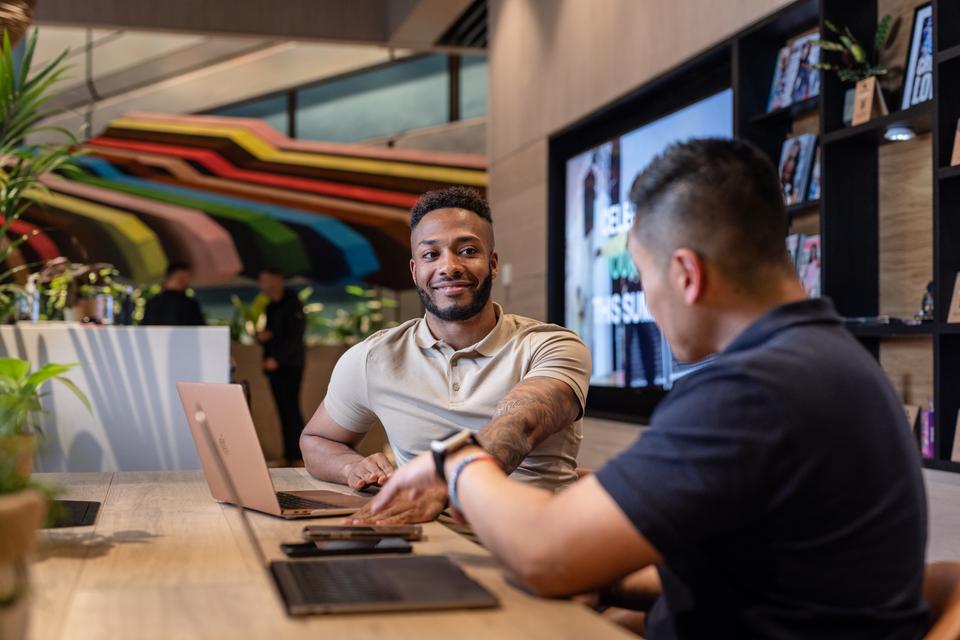 Individual rewards
Earn up to £500 of Love2Shop vouchers by recommending a friend, family member or business contact to take space with Bruntwood Works.

See terms and conditions below for more information on voucher prize breakdown.

*Terms and conditions apply. Offer subject to change.
By submitting this form, you acknowledge that you will be contacted by a member of Bruntwood and also agree to the terms of our Privacy policy
Who is eligible to receive referral rewards?
Most people are eligible to refer a friend to Bruntwood Works, except in the following categories:
Bruntwood Group employees working in the commercial, account management, marketing and asset management teams

Agents and brokers working with Bruntwood Group

Anyone who has an introducer agreement set up

What are Bruntwood Group companies?
Bruntwood Group refers to the following companies; Bruntwood Works, Bruntwood SciTech, Bruntwood, Manchester Science Partnerships and Alderley Park.

What is the individual reward?
A reward of up to £500 worth of Love2Shop vouchers if the referral results in a lease/licence completing depending on the product type, size and contract length.
£100 worth of vouchers if the referral is for a new coworking customer who signs a licence for a minimum of six months.

£250 worth of vouchers if the referral is for a new customer who signs a licence for a 1-5 person serviced office for a minimum of six months.

£500 Love2Shop vouchers if the referral is for a new customer who signs a licence for a 6+ person serviced office for a minimum of six months or leased space for a minimum contract of one year.
What does leased space mean?
Leased space refers to the following products within Bruntwood Works buildings:
Office - Leased or Made & Managed

Retail

Can I submit a claim for both individual or company rewards?
No, you can only apply for one type of reward per referral.

What's the process?
To submit a referral, you simply need to complete the web form on our referrals page with your personal details. We'll then send you an email containing a URL to forward on to the person you want to refer. They will then need to fill in the form on that page, citing your name as the referrer and a member of our team will be in touch to discuss space options.
When the contract is agreed and stated, you'll be contacted about your referral reward. Please note, this process can take a number of months to complete but we'll be in touch as soon as we have news.

What is considered a referral?
A friend, family member or business contact who would be a great addition to the Bruntwood Works business community.
Claims cannot be made retrospectively and you and your contact should complete the referral web forms before they enquire with us. Rewards are allocated at the discretion of Bruntwood Works and we reserve the right to withdraw this promotion at any time.

What if someone else submits the same referral?
All referrals are time-stamped. The reward will be awarded to the person who was first to submit the referral.

What if I am a customer looking to expand?
The reward is available to customers taking additional space in another location, but not for expansions or relocations.

Are there any alternatives to the rewards provided?
There are no cash alternatives to the rewards already outlined.

When do I get my reward?
Rewards will be issued when a lease or licence has been signed. We will contact you upon completion.

My company already has an agreement to be paid commission to provide leads, am I eligible?
No, where a prior agreement is already in place between a Bruntwood Group company and the referrer and/or their employer to provide leads on a commission basis no further incentive will be paid.

How long is the reward scheme running for?
Only referrals dated from 01.10.22 will be eligible for the scheme.

Are there any other restrictions?
Bruntwood Works reserves the right to withhold a reward where a customer is in arrears on their rent.