What is a Virtual Office ? What You Need to Know
27 April 2022
-
Blog,
By Bruntwood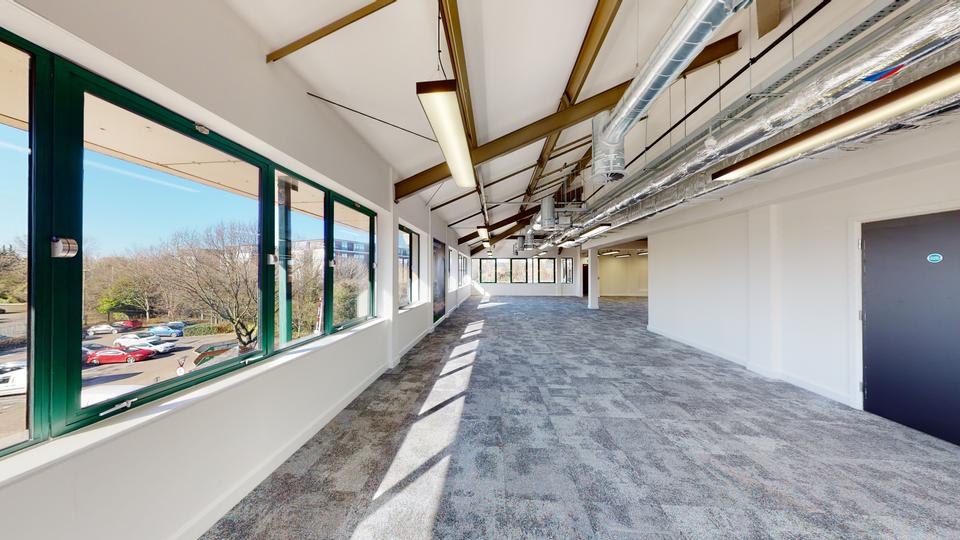 From coworking spaces and hot desking, to virtual offices and hybrid working – there's a lot to consider when it comes to the way in which your business operates. Virtual offices are a great solution for both large and small businesses, but what is a virtual office, how do they work and how could they benefit your business?
From providing your business with a registered mailing address, to offering some additional services which may help your company to thrive – this is everything you need to know about a virtual office to establish whether it's the right option for you.
How Does a Virtual Office Work?
When it comes to how a virtual office works, the clue is in the name. A virtual office can provide a 'virtual' registered location for your business if you do not have a staffed office. Some serviced offices provide mail, email and call handling by a virtual office receptionist, which not only takes the pressure off the business owner, but also ensures that the company runs seamlessly, and no important correspondence or calls get missed. 
Although virtual offices have always been a popular choice for many businesses, their use has become far more common since the start of the pandemic, with more businesses adopting a fully remote or hybrid working policy and therefore having less of a requirement for a central office. 
Can You Use a Virtual Office as a Registered Business Address?
Aside from handling business calls, mail and emails, you may also be able to use a virtual office as a registered business address on Companies House, meaning all of your correspondence will be directed there, ensuring no sensitive information falls into the wrong hands.
What Does a Virtual Office Provide?
Some of the most common services provided by a virtual office include:
A virtual office receptionist to handle calls

Mail handling, including opening and scanning

A postal address and regional phone number

Meeting rooms available to rent
Many virtual office providers will offer different packages depending on your requirements, so you can choose which services will benefit your business the most. 
What are the Benefits of a Virtual Office?

If you're looking for virtual services for your business, you may be wondering whether or not a virtual office is worth it. There are a number of different benefits of virtual offices which could have a positive impact on your business, including: 
You and your staff can work from anywhere in the world, but still have a central office address – without the overheads associated with renting an office. 

With a registered address and dedicated call handler, your business will look more professional and credible.

There's less risk of important calls being missed or sensitive correspondence going missing.

Virtual offices can be more cost-efficient for businesses – especially those with a hybrid or remote working policy.

There are no long-term contracts as there might be with a rented office.

They offer more privacy for business owners, as they do not have to give out their residential address or personal phone number.
Whether you're a freelancer, startup owner or run an international business, a virtual office could have a hugely positive impact on your business, not only taking the pressure off you, but by giving you peace of mind that all of the admin and calls will be dealt with professionally and nothing will get missed.
So, if you're thinking about using a virtual office for your business, get in touch with us today to see how our virtual office services could help you.