Spark
Business support by Bruntwood Works
Spark a great idea
Sometimes we need some inspiration or a helping hand to spark a great idea. Something that could enhance your product, a better way of working, or even a brand new company. We want to spark your great idea and together, with the right people and tools, we can grow it into something incredible.
So working with a rich pool of local and national partners, as well as industry leaders, Spark is here to help support your business goals. We're here every step of the way - you've got this!
Free and exclusive to Bruntwood Works customers.
Spark those great ideas with Spark by Bruntwood Works, our business support programme of insightful Spark Webinars, one-to-one Spark Advisor sessions, practical Spark Workshops, and curated Spark Connections.
With over 40 years experience within our cities and 5,000 people based across our buildings, we have a wealth of customers and contacts to connect you with, so you can spark a new connection.
Speak to a Sparker
---
Spark Webinars:

Hear from industry experts who have lived through some of the support you need, providing you with insightful knowledge to build on

Spark Advisors:

Exclusive to Bruntwood Works customers, you can access advisors, one-on-one, giving you tailored advice and practical support based on your needs.

Spark Workshops:

Come together and get practical support with workshops to help realise your idea, led by industry experts.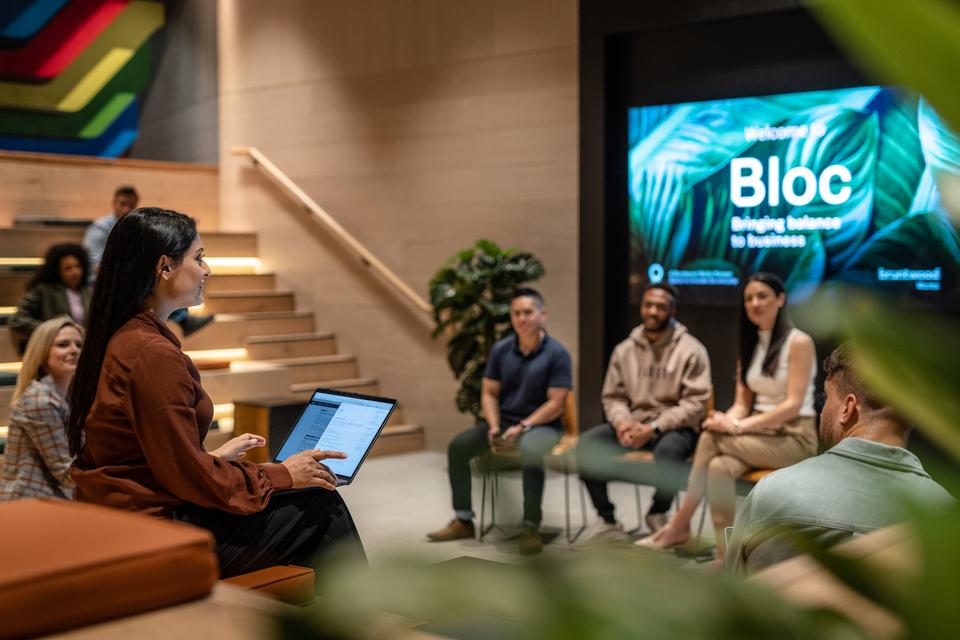 Spark Summit 2022
FEATURED TALK | Bruntwood and Hideout YouthZone
Kate Vokes and Adam Farricker discuss the importance of future talent and the skills needed to support our businesses, with the young people from Hideout YouthZone.


View all Spark Summit talks