Becoming Investor Ready with Bruntwood SciTech
18 September 2023
-
Blog,
By Bruntwood SciTech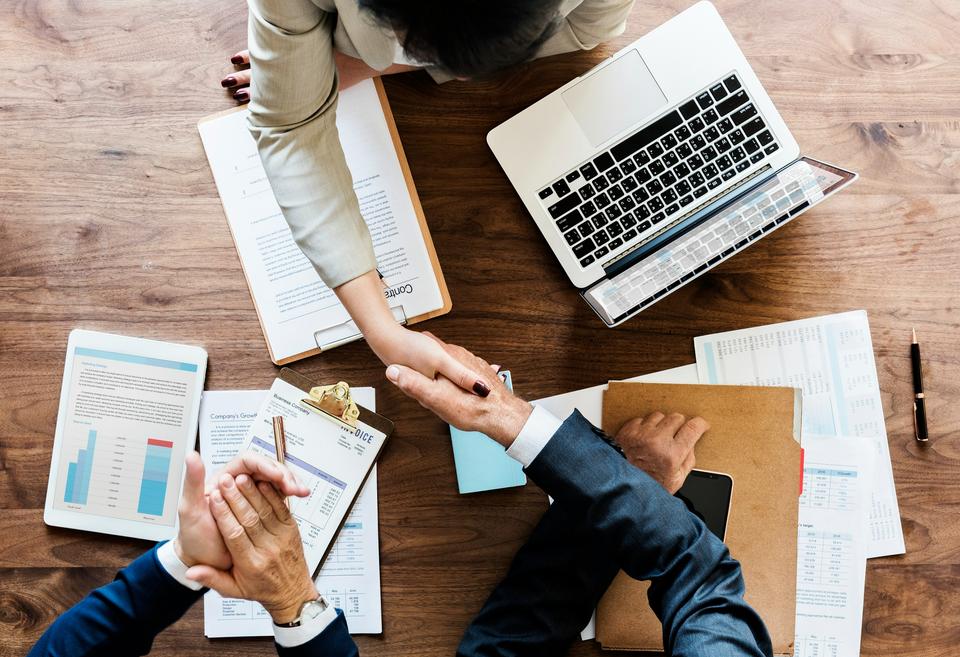 Funding and investment in the life science sector is always a challenge. It's intrinsically linked to being able to access the right people or organisation, at the right time, and most importantly having a solid innovation or idea, with a solid business plan to back it up.
At Bruntwood SciTech, accessing finance - whether that be specific life science Venture Capital (VC) funding, government grants, or private equity - is a central focus of our business support service that enables businesses located in our buildings and campuses to start-up, scale, and grow their businesses. Ultimately generating not just wealth, but also enhancing the health of those around them.
Meet Andy Roberts, Innovation Manager, who specifically focuses on supporting companies working in the life science sector. From biotechs to medtech companies, and all that's in between, Andy alongside our wider team, works hand in glove with life science customers based at Alderley Park, Citylabs, Manchester Science Park, Birmingham Health Innovation Campus and Melbourn Science Park, specialising in supporting them on their journey to success.
How does Bruntwood SciTech support life science companies to succeed?
In a nutshell, our specialist business support teams focus on people, programmes and partnerships that ultimately facilitate business growth. We dedicate time to getting to know our customers and understand their needs. These services include access to finance, talent, shared scientific services and equipment, growth programmes, strategic collaborations and bespoke 121 support. 
One of the main focuses for us as a team is to prepare our customers for investment. With that in mind, earlier this year we launched the Biospheric Network, a nationwide initiative connecting 30+ high profile experienced mentors, advisors and corporate partners with life science businesses in our ecosystem. Support ranges from funded seminars and entrepreneurship training to venture finance and investor readiness, with the latter being facilitated through introductions, 121 reviews, seminars and workshops.
We have years of experience in producing successful Growth and Accelerator Programmes which all have investor-readiness support at the heart. In fact, we recently ran a MedTech Bootcamp, providing startups with tools and methodologies to de-risk and increase the sustainability of their business, therefore increasing the chances of funding success.
Another strand of our support is ensuring businesses based at our campuses benefit from our vast network of strategic partnerships. We have the ability to connect customers to academics and NHS professionals to advance scientific innovation but also funding partners, for example we're leading partners of Northern Gritstone and the GMC Life Sciences Fund by Praetura who offer seed and early-stage funding to local life science businesses. Our vast network enables us to convene the right organisations and leverage new funding opportunities.
What is the benefit to life science companies working with you?
All of the services that I have just mentioned are designed and delivered by people with extensive first-hand experience of working with, or being a part of, life science businesses. This alone is an invaluable asset for businesses who choose to base themselves within our ecosystem - they can trust our experts to provide the best support for their individual needs. Plus, our services are fully-funded.
We are continuously stimulating finance by supporting the launch of new funds in our regions, to increase the capital available for growth. We then help customers obtain said funding through grant application guidance and bespoke preparation for investor days/meetings. Customers also have opportunities to tap into our ecosystem and network of venture capital, private equity and high net worth individuals.
Investor readiness is really the first step towards business growth. Our job is to provide customers with all the tools to get there, and to continue supporting them as their business flourishes and reaps the rewards.
What does success look like to you?
Many of our customers have attained success that has been bolstered by Bruntwood SciTech's specialist support and knowledge. Front of mind for me personally are the companies who took part in Alderley Park's Oncology Development Programme, where a number of startups collaborated with global pharmaceutical and healthcare companies, research institutions and public bodies to raise over £35 million, which will serve to support their future oncology R&D projects. 
Recently, our teams have been working closely with Cumulus Oncology and their associated subsidiary Nodus Oncology, QV Bioelectronics and Monument Therapeutics - working with them directly, and with our partner VC experts at Praetura to provide investment pitch reviews, both by the internal team and also our partner VC experts at Praetura. Excitingly, these companies have been selected for the Babraham Investor Conference in Cambridge in September and would like to wish them the very best of luck!
To learn more about how Bruntwood SciTech can offer support to your business to become investor ready click here or get in touch here