Bruntwood Works to give new life to historic King's House in Manchester City Centre following planning approval
29 June 2022
-
News, Manchester City Centre
By Bruntwood Works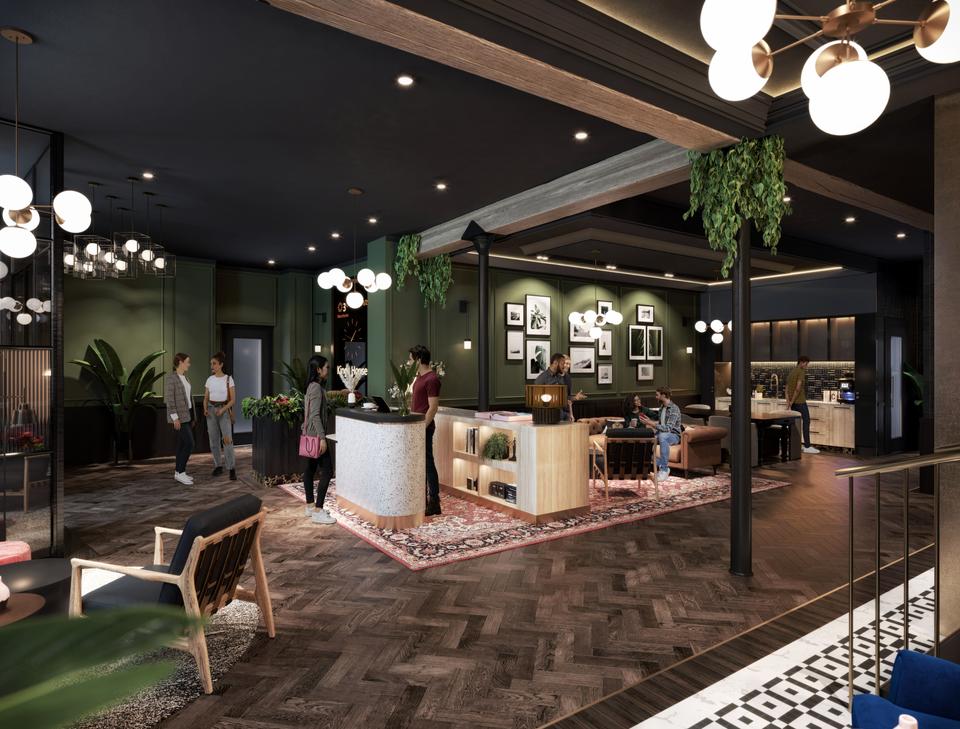 Bruntwood Works is set to begin the redevelopment of King's House in Manchester city centre, having received planning approval for its exciting plans to blend heritage and character with high quality workspace and amenity.  
The historic 38,000 sq ft site will offer individuality, flexibility and quality across exceptional workspaces. It will create a blueprint for the redevelopment of heritage buildings in the city, showcasing how modern workplace trends, technology and sustainability can be adapted and embedded while maintaining the character and uniqueness of the property.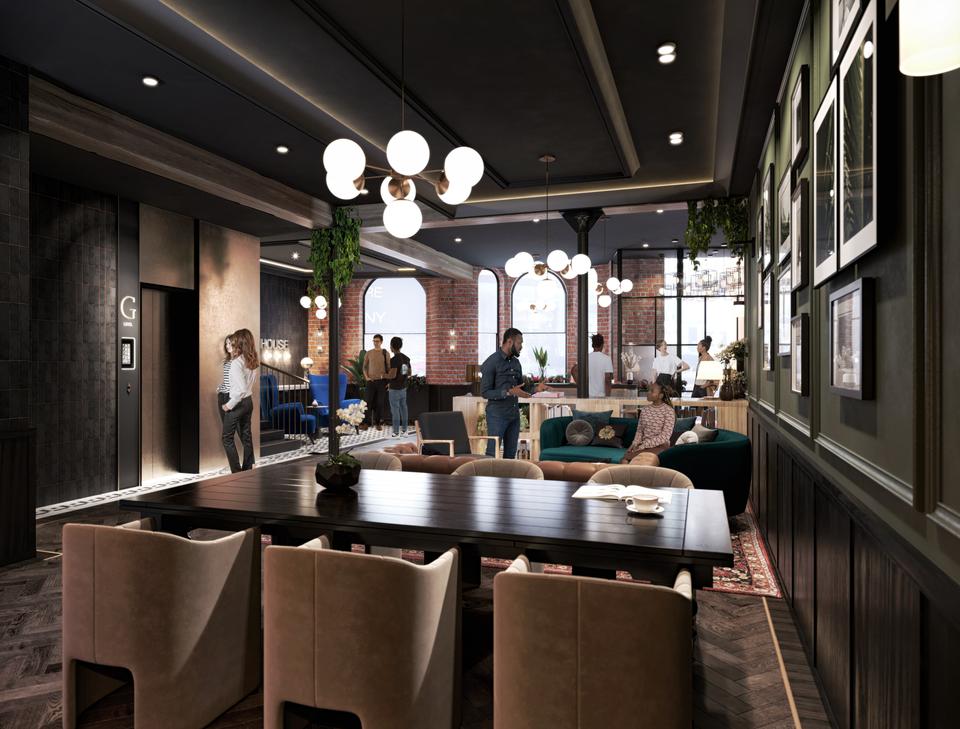 Home to San Carlo and Koreana, King's House is located within the St Mary's Parsonage regeneration area on the prestigious King Street West, it will be one of the first office buildings to be delivered within the regeneration area, giving a first glimpse of the potential of the site and its importance to the city centre as a vibrant business district. The wider scheme has been designed to create a new neighbourhood that will bring together innovative businesses and community spaces. 
It will also form a cluster with two of Bruntwood Works' iconic Pioneer workspaces, part of the £200m programme which is creating vibrant, community and future-focussed workspaces centred on six key pillars: biophilia, art, sustainability, wellness, amenity and technology. These include Blackfriars House and The Alberton building, which Bruntwood Works is set to start redeveloping into a globally-leading workspace in the coming months. Together, they will offer customers a dynamic and innovative workspace and amenity cluster, with access to its wider community of customers. 
The design inspiration behind the redevelopment is taken from classic British heritage. Manchester is a city rich in history with many special architectural characteristics that deserve to be preserved and restored. Bruntwood Works will drive the design into the present whilst retaining its unique period features.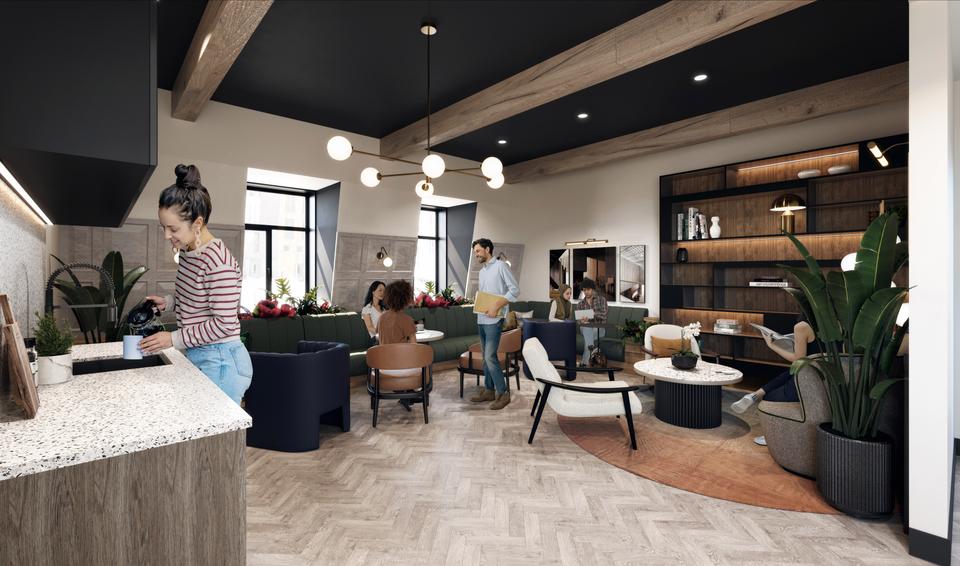 The plans include a new guest arrival experience on the ground floor, a dynamic blend of collaborative and traditional workspaces as well as a communal lounge, breakout spaces and wellness amenities including cycle storage and showers, high quality changing areas and a multi-faith room. The smaller workspaces will also be offered as fully-fitted, managed suites.
Creativity, sustainability and technology are at the heart of the designs, seamlessly integrating with the original character of the building and providing an inspiring workspace for forward-thinking businesses. 
The building will look to achieve Bruntwood's NZC in operation targets. A significant part of this is the delivery of a mixed mode ventilation system along with HVRF. The interior design will look to pull inspiration from classic British Heritage. Manchester is a city rich in its history with many special, architectural characteristics that deserve to be preserved and enhanced. Our intent is to bring these buildings back to life and into the 21st Century, whilst retaining and showcasing its characteristics.This will include exposing original columns and beams along with the replication of the timber sash windows in a modern double glazed version.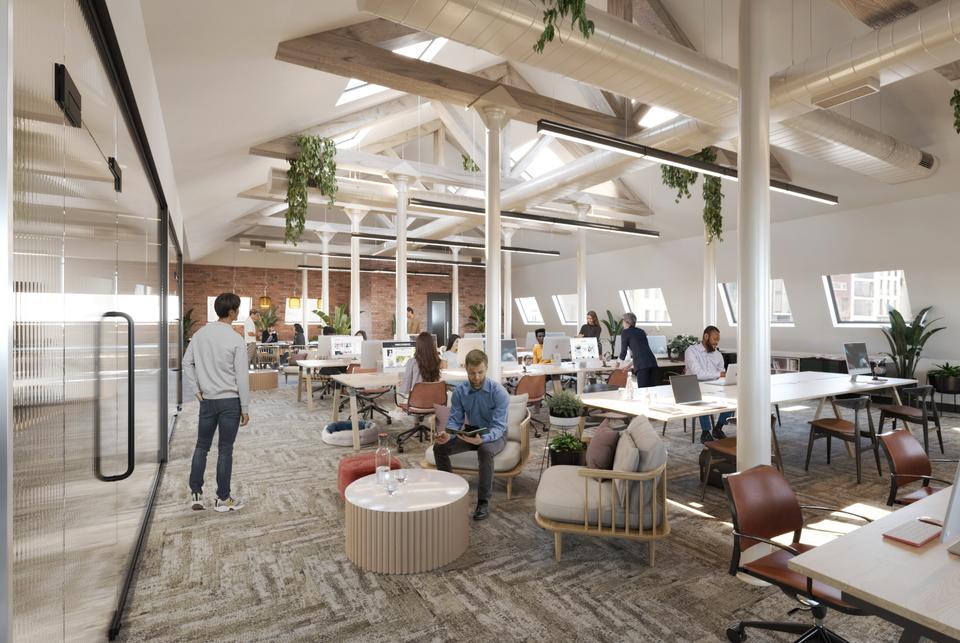 Andrew Butterworth, Commercial Director at Bruntwood Works, commented: "The planning approval at King's House marks an exciting stage in the evolution of the building and will form an important part of the wider St Mary's Parsonage regeneration project, which will create a vibrant new mixed-use community in the heart of the city.
"We have a longstanding commitment to investing in heritage assets within the city to create modern, forward-thinking workspaces with technology, sustainability and high-quality amenities at their heart. Once complete, it will become part of our wider cluster of workspaces, with customers benefiting from access to our amenities and collaborative community across the city."
Work is due to begin in February 2023, with completion expected for December 2023.