Bruntwood secures landmark property deal in Leeds
30 June 2023
-
News, Leeds
By Bruntwood Works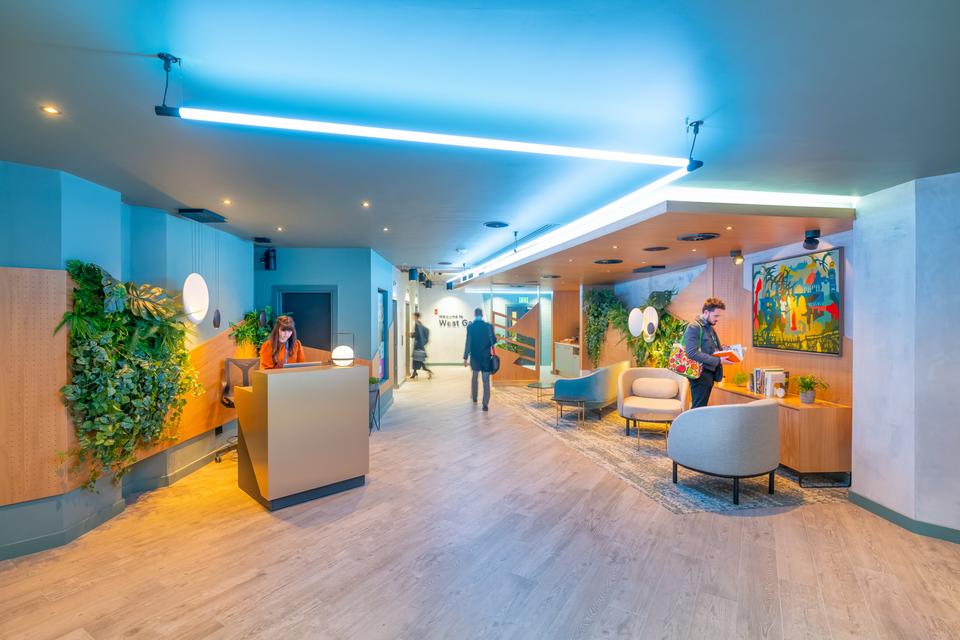 HM Courts and Tribunal Service announces move to newly-transformed Leeds location, closer to the city's legal chambers

Government agency takes more than 26,000 sq ft at West Gate on a 15-year lease
Bruntwood has secured a deal with HM Courts and Tribunal Service (HMCTS), the government agency which provides administrative support for criminal, civil and family courts across England and Wales, in a landmark property deal for Leeds.
HMCTS has taken more than 26,000 sq ft over three floors at Bruntwood's newly-refurbished West Gate on a 15-year lease, in a move that will bring the agency to one of the most prominent locations in Leeds and within much closer proximity of many of the city's legal chambers on Park Square. 
The deal will see a complete transformation of the workspace - which is being delivered by contracting specialist CubicWorks - including the build of eight modern multi-purpose courtrooms. Work has commenced and is expected to complete in Autumn 2023.
The move by HMCTS follows the completion of Bruntwood's extensive refurbishment of West Gate, which has seen more than 33,000 sq ft of space transformed into high-quality, flexible workspaces with a clean, modern finish. 
A range of digital and technology-led businesses such as DXC Technology are already based in the building, which is at the heart of Leeds' civic and financial districts. Customers at West Gate have access to a thriving community in Leeds through Bruntwood's programme of business support, community and collaboration opportunities.
West Gate's refurbishment has also included the development of a striking new reception area, communal refreshment stations and a state-of-the-art fitness studio with shower and changing facilities, as well as bike storage, which is designed to complement the workspace and provide businesses with the perfect place to build a home. 
Andrew Butterworth, Commercial Director for Bruntwood, said: "HMCTS' relocation to West Gate is a major milestone for Leeds, reinforcing the status of this building as one of the city's most prominent and sought-after addresses. 
"Creating thriving cities where people can prosper is part of our lifeblood, and we are committed to providing the very highest quality workspace in Leeds and across Yorkshire, including ongoing work at our flagship West Village development, a new destination that heralds innovation, collaboration and community. We look forward to welcoming the HMCTS team to their new home later this year."
Graeme Goldsmith, Delivery Director for HMCTS North East, said: "We are looking forward to moving into our new home at West Gate later this year. It provides us with additional space and we will equip it with modern technology, such as improved videolink.
"West Gate also has the benefit of having good transport links and is close to many of our city's most prominent legal chambers, with whom we work closely."
Real estate services firm Cushman & Wakefield acted on behalf of HMCTS.