Customer Spotlight: Northcoders
16 August 2023
-
Blog,
By null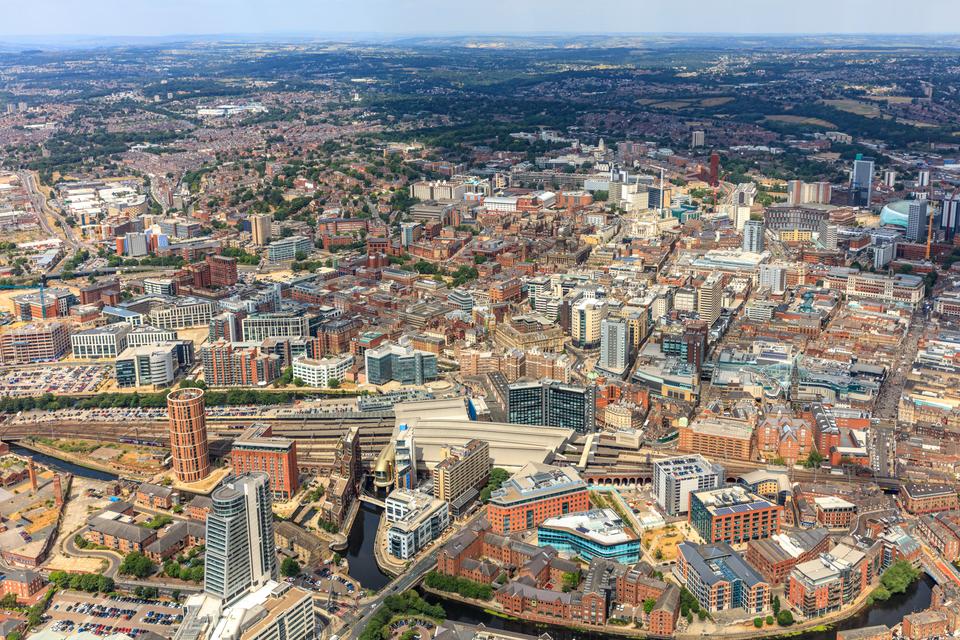 Who are Northcoders?
Northcoders is the industry leading training provider, providing people from diverse backgrounds with skills and knowledge to begin their career within the tech industry. They were founded by their CEO, Chris Hill, when he was a working developer himself, because he has a strong passion for making the industry more diverse and inclusive by delivering life-changing opportunities for people from all walks of life to provide the industry with the skills it needs. 
Northcoders has trained over 2000 people into the tech industry through its various bootcamps which include: software development, data engineering and cloud engineering. 
At present, Northcoders has worked with over 420 hiring partners to place their graduates into life-changing roles within the industry. Some of their hiring partners include; Disney Streaming, Deloitte, SAGE, Wren Kitchens and Rolls Royce. 
Throughout the years, Northcoders has grown from strength to strength and recently acquired Tech Returners, meaning that they are able to provide businesses a full range of diverse talent from Junior level up to Mid-Senior level. 

Tell us about yourself and your role at Northcoders?
My name is Cole and I am a Partnerships Consultant at Northcoders. I have been working at Northcoders for two years and have seen the company grow from strength to strength. 
When I first started, we were a company size of around forty people, we have seen exponential growth over the past two years and we are now over one-hundred and thirty people. My role has varied greatly over the past two years and I have experienced a couple of different roles within the business. I began my career at Northcoders as a 360 Partnerships Manager, where my role was to assist our learners with careers advice as well as help them find meaningful employment after graduation. I then moved into solely helping place our Northcoders into roles after completion of the course, this was an exciting change and helped me grow my business development skills further. I helped pave the way for our new business solutions arm of Northcoders and moved full time into sales and consultancy. 
Due to the increased need for talent within our growing industry and with the increase in our course content and learners, I am now continuing to help our Northcoders find incredible opportunities within some amazing businesses. 
My role at Northcoders brings new and exciting challenges every day, especially as our course offering continues to grow, meaning I need to be consistently ahead of the curve and have up to date knowledge surrounding the current trends within the technology industry, but also in recruitment strategies, diversity and inclusion as well as learning and development.

Which of our regions and buildings do you currently operate in?
As a business, we currently operate in a few of the Bruntwood buildings, including West One in Leeds and the Manchester Technology Centre on Oxford Road. We have also expanded our services across England and also have offices in Newcastle, Birmingham and London. 
Do you have a favourite community or business event you've been to in one of our buildings and why?
Being located in a Bruntwood building brings so many new opportunities due to the amount of exciting businesses that surround you. As a community, particularly in Leeds, we are always looking to collaborate and share knowledge. This is why one of my favourite events that has happened this year has been the Educate the Educators event that took place in Platform, Leeds. 
This was an event that focused on showcasing the diverse range of routes that people can take to get into technology outside of formal academics. The event showcased bootcamps, apprenticeships, short courses and academies, which I strongly believe showed educators how there can be a route for everyone, if they look in the right place. This also showed that we as a community need to be more visible within the education sector, particularly to younger people, as there were many questions surrounding eligibility, funding and job prospects after completing the courses. 
What's your favourite thing about working at Northcoders?
Events like these are one of the many reasons that I love working at Northcoders, as it has allowed me to not only grow my professional skills but it has also allowed me to personally grow beyond what I would expect as a person. Northcoders is an employer who allows their staff autonomy over their work and gives you every opportunity to showcase your skills. 
Being from an education background and having been a school liaison officer, careers professional and education centre manager, many of my skills fall within the creation of events and building community links. Northcoders have allowed me to play to my strengths by allowing me to represent the company at varying levels, including being a headline panel speaker! Not only this but they have also given me the space to be a founding member of Leeds Tech Careers Launchpad, which is run in conjunction with Accenture (Infinity Works) and Leeds City Council. Due to the success of the launchpad, we are now planning to take the launchpad nationally, with a new city debuting very shortly - watch this space. 

What do you think makes Leeds a vibrant city?
Despite being originally from the Bradford area, Leeds holds a special place in my heart, to the point where I made the move to Leeds six years ago due to its ever increasing diverse population, career opportunities, direct links to London and Manchester, as well as its thriving boroughs. 
Like most people when I first moved to Leeds, I lived in the city centre, which was extremely convenient at the time as I enjoyed the night life, visiting museums and the ease of transport to my place of work. I later moved and lived in Armley for three years, again due to ease of access to the city centre, alongside its youthful and diverse population. It was the height of the pandemic when my neighbours and I decided to form a bubble, where we would help each other with shopping, being a friendly ear or even just someone to watch a series with. Soon after the pandemic had ended, I moved to Morley, again forming instantaneous relationships with our neighbours and getting stuck into the local community. I didn't expect to be giving someone I met a short time ago a key to my house, but that's how quickly you can form strong bonds with the people in your community. 
This was a around-about way of saying that no matter where you or what community you're in in Leeds, there will always be a door open for opportunity, whether that be a friendly ear, building a partnership or even sharing knowledge. 
The Leeds Tech Community in particular is, what I believe to be, Leeds personified in a tight knit community; no matter if you're a new business, or you're trying to build a new product, or trying to figure out how to start a career in tech, there will always be someone who is willing to help and they will gladly share their knowledge to ensure that you succeed. 
Do Northcoders have any sustainability goals they're working towards, or any changes you've made recently to help promote a healthier environment?
Northcoders have been working in partnership with Ecologi over the last couple of years to help increase sustainability of their workforce. So far, Northcoders have planted 9,610 trees and offset carbon 640.99 tCO2e from being emitted through 27 verified carbon avoidance projects. This partnership allows Northcoders to continue being a sustainable company while supporting projects in Brazil, Kenya and more.
We know you're a real advocate for inclusion in the workplace, and with Leeds Pride just around the corner we want to share and celebrate some of these best practices around diversity & inclusion. Can you tell us a little more about the work you've done, and what Northcoders are doing to encourage and support inclusion? 
Diversity and Inclusion is at the heart of everything we do at Northcoders, we're a business that knows that we can always continuously improve our strategy, our community outreach as well as finding new ways to get more diverse people into the industry. For example, we recently completely overhauled our original entry challenge platform and built a new one from scratch, as we discovered that women in particular found our previous platform inaccessible. Our new platform allows our potential Northcoders to speak with mentors when needed, has video and written explanations of particular coding subjects, as well as having accessibility tools. 
Northcoders staff have the privilege to work a 4.5 day work week, meaning we have half a day every week to take whenever we choose. This has been such a huge help in my personal life as it allows me to see family and friends more often, as I'm not spending my weekends doing monotonous tasks such as the shopping and cleaning, as these can be done during the half day. A four day work week is also on the horizon for employees at Northcoders!
We also have an internal diversity and inclusion group called We Code, this group was formed to better our understanding of diversity within our company and how we can help one another to better improve our work environment.
For me personally, diversity and inclusion is woven into who I am as a person. I'm a proud queer transgender man, living with a learning difference (dyspraxia). My journey hasn't been an easy one but I know that I hold privilege in that my diversity has not affected my career and that I have the opportunities to speak up for my communities in a safe environment. 
I've been a founding member of various diversity groups within organisations, I've also spoken on various panels surrounding being LGBTQ+ in the workplace and I've had the privilege to partake in a podcast for the Royal College of Psychiatrists surrounding my personal journey with mental health. I've also led several organisations to be disability confident employers and to maintain this status whilst working for them. 
Diversity brings a new way of thinking to an organisation, by creating diversity groups and giving them resources and time, they will help create an organisation that for example will allow their employees to work flexibly, work remotely, allow employees to manage their own workload and most importantly feel included in the community that you build as a business. 
The biggest privilege that we hold at Northcoders is that we all genuinely care about one another, no matter our diversity, we all have one thing in common and that's to help people from diverse backgrounds make their first step into tech in a safe and supported environment. We couldn't do the work we do without our amazing teams and we all bring a different set of skills and perspective into everything we do. We've created a community where we can genuinely rely on one another and feel supported even when life outside of work isn't going the best - you'll always have a welcoming ear at Northcoders.