Creating thriving towns through partnerships
12 December 2022
-
Blog,
By Bruntwood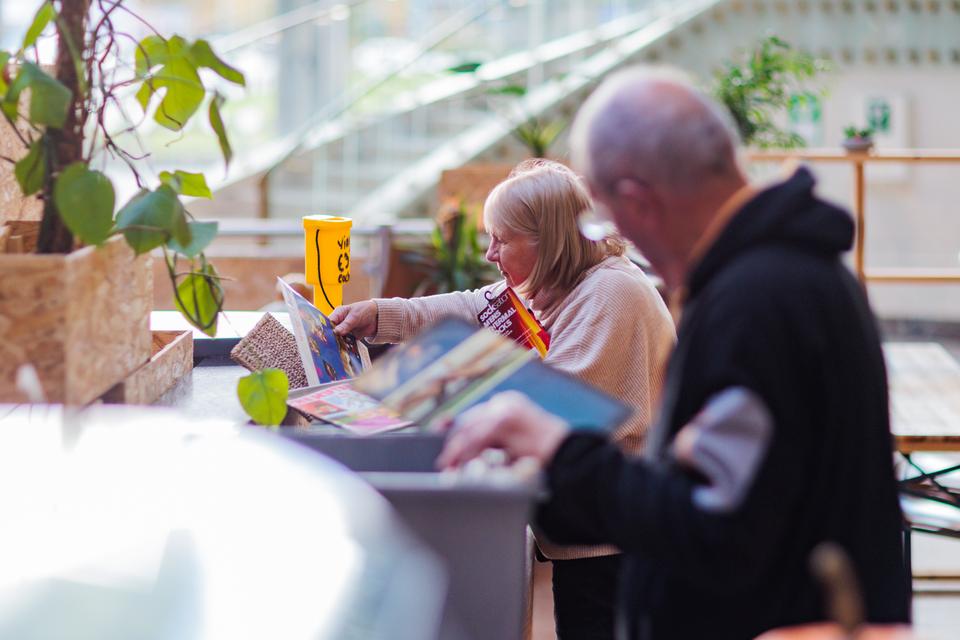 Andrea George is Bruntwood's director of town centres and consumer brands. Here, she discusses Bruntwood's unique approach to town centre placemaking, driven by collaboration with local communities to create places that are sustainable, equitable, vibrant and future-proofed.
For the last 40 years, property company Bruntwood's purpose has been to create thriving cities.
Deeply embedded within place and highly connected to our city's people, communities have been at the heart of everything we have done.
Now this purpose has evolved to include our work in town centres, this focus on communities and social impact remains as important as ever.
As we know, the towns that surround our cities are the places where the majority of people live, shop, socialise and work – either here or in the city – so we need to ensure they are vibrant, bustling communities that promote productivity and equity. But what can be done to make sure this happens everywhere?

Through a number of joint venture partnerships with local authorities, we have co- invested in a number of town centres across the North West – Altrincham, Bury and Stretford.
To make sure these partnerships are successful, the council must have inspiring leadership and a clear strategic vision alongside significant ownership of the town centre to ensure real change can be made.

Equally, private sector partners cannot purely see themselves as a short-term asset owner and developer. We are long-term investors in place ensuring our investment reaches far beyond an individual property.

By marrying the public and private sector in this way, we can link commercialisation with community needs. The aim is to create a cohesive vision aligned with the communities' needs. It is about promoting social enterprise, upskilling the workforce and creating a place where people want to stay in, return to or move to.
Not 'one-size-fits-all'
Understandably the needs of every town are unique and nuanced. But fundamentally, for a town centre to be successful it needs to be designed for everyone, whether they are aged eight or eighty.

This is where public consultation is key – investors and developers must get under the skin of the community to understand the priorities. This can then be coupled with the council's priorities – economic, social and environmental.

It is important to us that we hear from a wide range of local people to best understand the holistic needs of the community. To do this, we work with local stakeholders to design an engaging, accessible, and thorough consultation process that actively seeks to hear from a diverse group of residents on topics ranging from the use of the asset, to the ambitions for the future of the town centre. A particular focus on social value themes including education, health and community safety is also key here to creating stronger and more equitable town centres.

Another major strength is we are able to undertake detailed data research of the local community that allows us, alongside public consultation and the local authority partners' knowledge, to gain a hyper-local understanding of human and consumer behaviours in that town, allowing resilience and flexibility for the future.
Working together for a more prosperous future
As we look to partner with more local authorities, helping to reinvigorate our towns, we will continue to embed into the heart of communities up and down the UK.
The private sector has a significant role to play in sharing its commercial expertise with public sector partners to bring new life to our high streets and towns, help promote social enterprise and upskill the local workforce to create meaningful social impact.
More than just bricks and mortar, it is the people at the heart of our communities that we will continue to seek to support over the coming years through our work with the public sector.