Creating Healthy Cities
07 April 2022
-
Blog,
By Bruntwood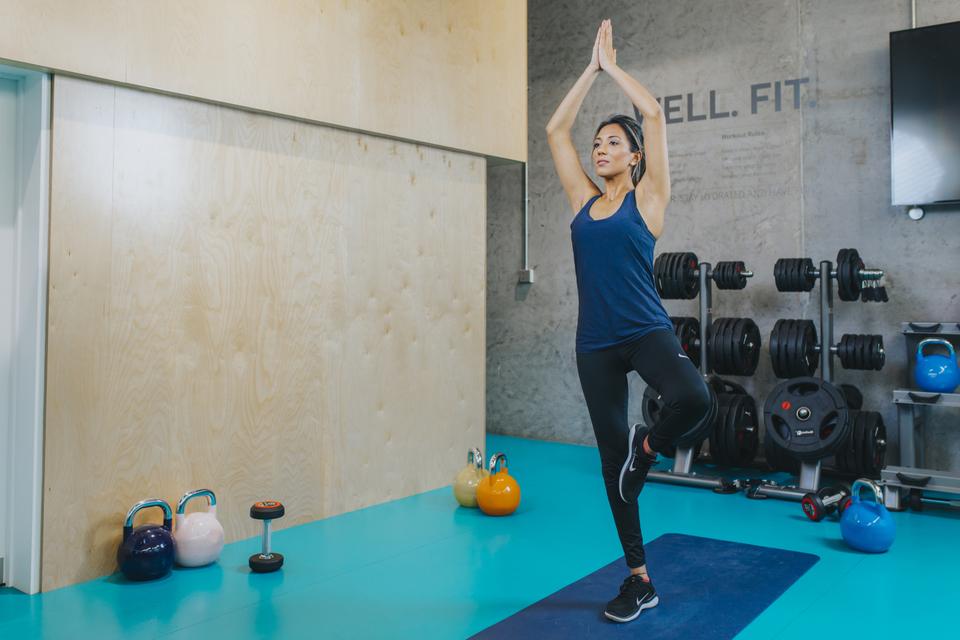 What would the world be like if all of our economies were focused on health and wellbeing?
That's what this year's World Health Day (7th April 2022) looks to reimagine as the World Health Organisation (WHO) focuses global attention on the need to keep humans and the planet healthy by creating societies which are focused on wellbeing. 
We believe that a community that truly supports the health and wellbeing of its people and the planet is one that is fair, vibrant and sustainable; something that WHO supports. "A well-being economy has human well-being, equity and ecological sustainability as its goals. These goals are translated into long-term investments, well-being budgets, social protection and legal and fiscal strategies. Breaking these cycles of destruction for the planet and human health requires legislative action, corporate reform and individuals to be supported and incentivized to make healthy choices." 
Supporting our customers, colleagues and communities
Prioritising the wellbeing of both our customers and colleagues is so important to us as a business. We want to support and inspire people to live happier and healthier lives and ultimately, create environments that ensure that everyone can thrive. This goes for the way in which we develop our buildings, the amenities within our spaces, our colleague offering and the partnerships we develop and support in our communities.
Bringing nature to wellbeing
The natural environment can also have a significant impact on our health and wellbeing - including the climate crisis. A report from the World Health Organisation shows that in urban areas, green spaces offer 'numerous public health benefits, including psychological relaxation and stress reduction, enhanced physical activity and a potential reduction in exposure to air pollution, noise and excessive heat.'
We've recently installed a ground-breaking climate and water resilience research roof in the heart of Manchester at Bruntwood Works' Bloc. The blue-green roof from Polypipe Civils & Green Urbanisation will help to develop a greater understanding of how new construction and data technologies can help cities and urban developments to alleviate the impact of climate change and population growth, while enhancing biodiversity.
Andrew Cooke, Strategic Director at Bruntwood Works, said: "With its potential to mitigate the impact of climate change while promoting health, wellbeing and biodiversity, Polypipe's blue-green roof is a perfect example of the future workspaces of tomorrow, today. The purpose of workspaces is evolving, and it just goes to show the integral role buildings such as Bloc will play in shaping communities and urban landscapes of the future." 
We're also working in partnership with City of Trees to support our wider communities. The movement aims to reinvigorate Greater Manchester's landscape by restoring 2,000 hectares of underused, unloved woodland and planting 3 million trees – one for every man, woman and child living in the city region, within a generation.
Addressing health and social inequity
Our partnership with the Oglesby Charitable Trust (OCT), which was set up by Bruntwood founder, the late Michael Oglesby and his wife Jean, also supports the creation of healthier, fairer societies, with the Trust supporting cities and communities across the country. One of the key ways in which the Trust fulfils this aim is through medical research and activity relating to social and health inequality.
The health problems that the Trust encounters tend to be linked to multiple deprivation, gaps between sectors and organisations, and systemic inequalities. In 2016, the OCT founded Shared Health Foundation to reduce the impact of poverty on health in Greater Manchester. Developed and led by practical experience of health care in the least well-served communities, the Foundation works at both grass roots and systems levels to identify gaps in healthcare provision and to find sustainable and effective solutions to meet that need.
Across the number of different organisations the OCT supports, action includes assisting people out of homelessness; advocating for those seeking asylum; resourcing people in low-income communities to better manage their own health, and connecting young people in those communities with health-promoting training opportunities.
Creating healthy environments for our colleagues
Supporting our colleagues to health and wellbeing has always been important to us. We've worked hard to develop a wellbeing strategy and programme that's designed to meet the needs of all of our colleagues - whether it's mentally, physically, emotionally or financially. 
Creating an environment that is built with all of the different needs of our people in mind is of utmost importance to us. By focusing on wellness, work-life-balance, and productivity, we aim to keep our colleagues feeling happy, healthy and productive through a range of services including education, support and initiatives that aim to improve overall wellbeing.  
We've designed our buildings to harness health and wellbeing, and ensure that everyone has access to dedicated physical facilities as well as virtual platforms for when you are away from the office. 
Our wellbeing strategy and programme is also supported by our 'Wellbeing Champions' who plan the delivery of events, opportunities and initiatives that support all kinds of wellbeing. This includes everything to help people stay physically and mentally well, educates our teams and, most importantly, connect us all socially.
What next?
This World Health Day, we encourage you to think about the ways in which we can collectively develop our economies to create equitable societies. We aim to put health and wellbeing at the heart of our communities for the good of our planet and our people, working closely with our partners to get support to the individuals and places that need it most.