12 Questions with… CodeBase in National Coding Week
21 September 2023
-
Blog, Glasgow
By Bruntwood SciTech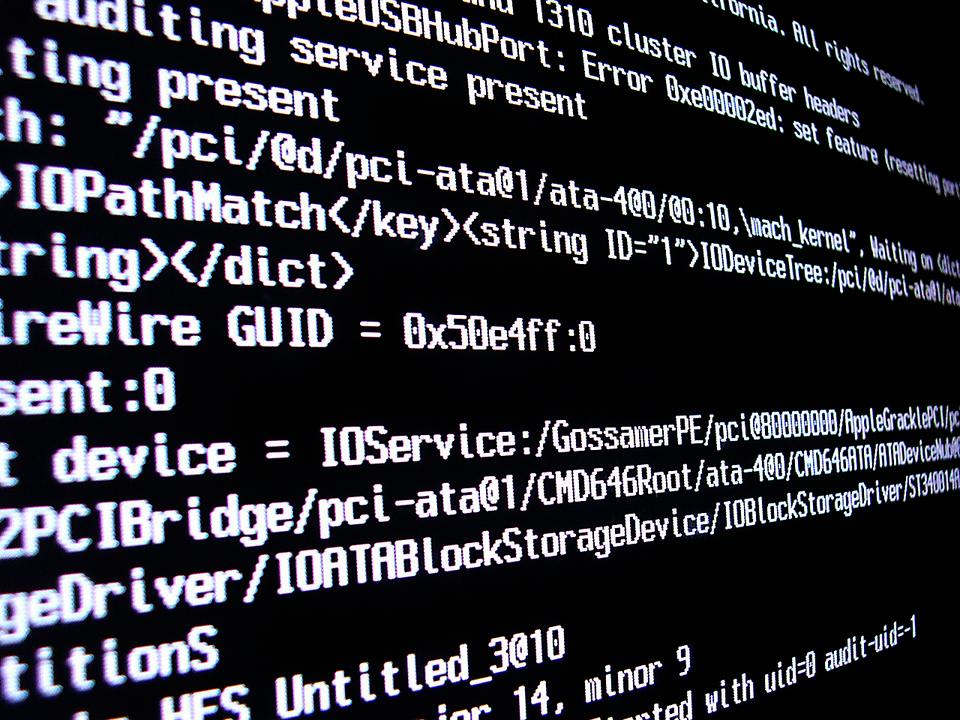 National Coding Week is all about educating and encouraging individuals of all ages to learn digital skills. As we develop our first tech hub in Glasgow and Scotland, we've been building relationships in the city, and with the sector's ecosystem, in readiness for businesses entering Met Tower to have access to the networks and support needed to scale and grow. 
Headquartered in Scotland, CodeBase is a lynchpin in the UK coding scene and a leading. advocate for tech education - driving culture and community in tech innovation. We sat down with them to delve into the importance of coding, fostering diversity in STEM, and the future of technology. 
National Coding Week is all about educating and encouraging adults and children to learn digital skills. For less tech-savvy individuals, can you give us a very simple explanation as to what coding actually is? 
Simply put, coding is using a certain programming language to tell machines which tasks to perform and how.
How do you encourage others to learn code? 
It's important to make coding seem less intimidating and open doors for people to give it a go. We facilitate many community coding meetups where people come together in welcoming environments, meet others with shared interests, find peers and help each other. The community hosts a NoCode Meetup, for example, which gives people the chance to build software without writing code. From there, people can either use NoCode tools to build products or solutions, or they often become interested in software development and decide to learn how to code and develop their technical skillset. We also engage with young people through our Digital Skills 4 Girls initiative, running monthly workshops for girls and non-binary young people aged 10+ who want to learn or develop skills. From coding and gaming to digital design and video, these inclusive, welcoming spaces allow young people to build confidence in a technical environment.
Why does coding matter especially for young people?
Due to the speed of development as compared with hardware, the sharing of best practices and the potential to grow exponentially, software is at the forefront of innovation in every sector. Coding skills are not the only skills needed in software businesses or innovation, but they are certainly core to any successes. As software is everywhere, coding skills can transfer across aspects of every sector and allow people to help shape the future of how we all live. Not only does coding develop technical skills desired by employers and provide career opportunities in later life, by learning to code at an early age young people develop cognitive and communication skills, practice problem solving, and build the confidence to experiment and be creative.
What advice would you give to people who want to learn code?
If you want to give it a go but aren't sure where to begin, keep an eye out for community events or free taster sessions that will give you a chance to dip your toe in the water. If you think coding is for you, join a group, course or community that allows you to practise regularly and collaborate on projects. Don't be afraid to make mistakes either - they are valuable learning opportunities!
How does CodeBase support learning a new digital skill?
We take a community-first approach, finding people in the community who are passionate about some aspect of coding and then helping them to create meetups. We host hundreds of meetups each year, and those are a fantastic gateway into the community.
In terms of support we either deliver or facilitate in a more structured way, CodeBase runs monthly workshops for young women and non-binary people in our Edinburgh and Stirling hubs called Digital Skills 4 Girls. These workshops aim to introduce the participants to skills and activities using technology with a creative angle. We're not looking to only encourage young coders, but also designers, sound technologists, animators etc. and introduce them to opportunities and potential career paths they might not have previously considered. 
CodeBase supports Prewired, a weekly coding club for under 19s with use of space in our Edinburgh hub, our Stirling hub is home to the local monthly CoderDojo coding club, and our team regularly engages with schools, colleges, and universities to talk about the importance of digital skills, continuous learning, and the exciting possibilities within the developing tech sector.
We also recently acquired the assets of CodeClan, a training academy for adults, when it unexpectedly went into liquidation. Our first priority in doing so was to support the disrupted students at a very difficult time. With that in hand and now looking to the future, we're very excited about the potential for creating new offerings for students and the ecosystem.
What needs to be done to support more businesses like CodeClan across the country?
Following the closure of CodeClan, we saw the Scottish tech ecosystem come together to help affected staff and students. Within hours, offers of support, guidance and space were available, whether from organisations, instructors or individuals. It was evidence that ecosystems need entities like CodeClan. Ultimately, we want to make tech more accessible and diverse, and that means there shouldn't just be one single path. We need a great many pathways to create opportunities and enable as many people as possible to take part. 
Why was it important for you to acquire CodeClan when you did? 
Firstly, we wanted to support the students from the disrupted cohorts and enable the continuation of their education. It was important to us that enthusiastic, willing participants who were keen to develop their programming skills were given the opportunity to do so. Secondly, there is a need for CodeClan's function in the ecosystem overall. There is a wealth of technical talent in the Scottish tech ecosystem and beyond, and we saw an opportunity to build the next version of CodeClan which will allow potential coders to fulfil their potential.
How do you deliver your programmes to help all sized businesses tap into the tech ecosystem?
CodeBase promotes and facilitates collaboration in tech innovation by working with startups, scaleups, corporates, governments, academia, investors and the third sector. We deliver programmes across industry verticals such as law, health, energy, green, argi and cybersecurity. These programmes connect and educate businesses, from startups to corporates, who are looking to innovate through collaboration and shared playbooks, as well as Governments and enterprise organisations looking for support in delivering large scale programmes.
Have you seen a rise in STEM diversity in recent years? If so, why is this important?
Yes, there has been a noticeable increase in efforts to improve STEM diversity. This is crucial because a diverse STEM workforce fosters innovation, addresses global challenges more effectively, promotes economic growth, enhances social justice, and ensures technology benefits everyone. Increasing diversity in STEM not only broadens the talent pool but also contributes to a fairer and more equitable society while strengthening global competitiveness. As an example, our Digital Skills 4 Girls sessions were born out of recognition of the lack of gender diversity at our partner programming club for Under 19s - after the creation of DS4G we noticed a massive improvement in gender diversity in the partner programme. Creating safe spaces for people from underrepresented groups to learn new digital skills, spaces to meet and be inspired by others with shared experiences working in STEM, is so important if we want to increase representation within STEM careers. 
Why is it important to tap into younger talent early to upskill talent within digital tech? 
It's so important to encourage people from a young age so they feel a sense of belonging in these spaces. Firstly, it helps bridge the digital skills gap by preparing the future workforce with the necessary technical abilities from an early age. Additionally, younger people often adapt more quickly to new technologies, making it easier to train and integrate them into the rapidly evolving digital landscape. Early education and upskilling also foster innovation, as young minds are more open to creative problem-solving. It also promotes diversity in tech by ensuring that a broader range of individuals, including underrepresented groups, have access to these opportunities, which is crucial for addressing the industry's diversity challenges.
How does CodeBase aim to progress within the next 5 years? 
Our aim is to help founders build, grow and scale more tech startups, connect startup ecosystems, and make a significant economic impact in Scotland, the UK and beyond. We'll do this through increased engagement across communities and ecosystems, partnering with organisations to deliver education, community, mentorship, workspace and routes to funding across the UK and beyond. 
How do you think Bruntwood SciTech's redevelopment of the iconic Met Tower into a beacon for tech businesses to colocate within an innovation hub will benefit the city of Glasgow?
 This redevelopment will be a huge benefit to the city. Glasgow is Scotland's largest city and has many skilled people working in tech, but it has historically been quite a dispersed ecosystem. However, in recent years there has been an increased focus from key stakeholders on supporting startups, such as the universities, Glasgow City Innovation District and Barclays to name just a few. Bruntwood SciTech's Met Tower will provide a fantastic focal point that I'm sure will spark greater growth and connectedness in the ecosystem.
Curious about the future of tech in Glasgow's iconic Met Tower? Explore the transformation and be part of the tech revolution here, or get in touch here