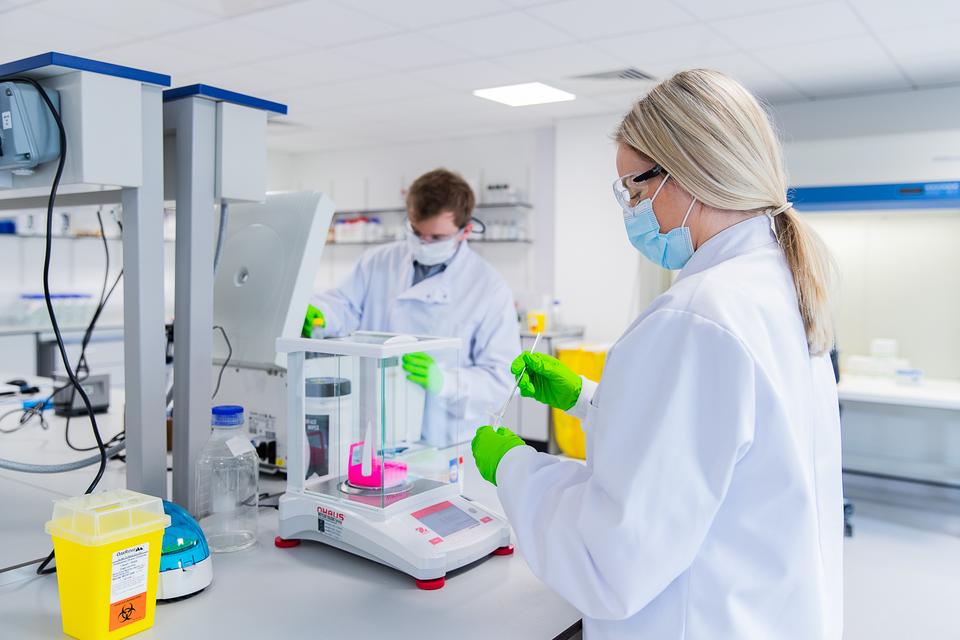 Affordable Lab Space for Startups
Providing everything you need for your startup to scale affordably.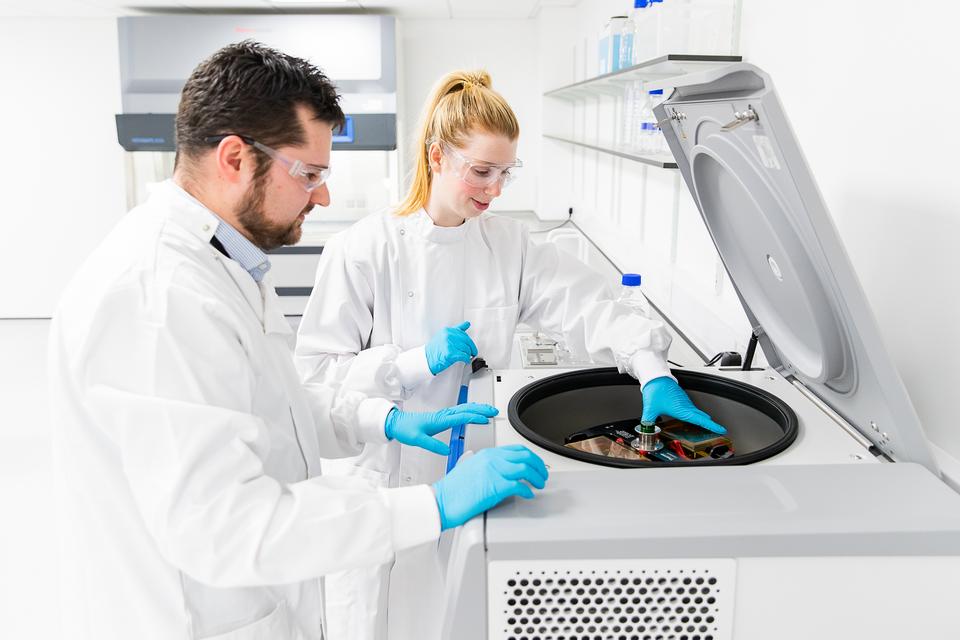 Coworking Lab Benches
Are you a startup looking for a low-cost lab space to rent? Our coworking lab benches, located within our Open Access Lab, offer flexible space for you to grow and develop your research. With dedicated lab workstations, write-up desks, and communal access to lab kit and essential services, our coworking labs are designed to help startups scale and mature without the upfront capital.
Dedicated Coworking Bench £950 pcm + VAT

Dedicated Tissue Culture Bench and Hood from £1,400 pcm + VAT

Dedicated Chemistry Bench and Fume Cupboard from £1,400 pcm + VAT

Monthly membership from £450 pcm + VAT
Scientific Services to Support Your Research
In our coworking lab space, we offer a range of centralised scientific services to support your research. Our services are available on a pay-as-you-go basis, so you can focus on the science that matters.
Not a Startup? No Problem
Our Open Access facilities are available on a pay-as-you-go basis with our monthly membership, allowing you to keep your research dynamic and have backup support when you need it.
Enquire today
About Alderley Park
Bruntwood SciTech's Alderley Park is the UK's largest single-site life science campus offering 1m sq ft of biology and chemistry labs, and state-of-the art workspace and home to a thriving life science and tech community of over 250 businesses.
£247 million campus investment

1m sq ft of high spec laboratory and office space

Home to Medicines Discovery Catapult

Bespoke business support

250+ businesses

2500+ innovators
Get in touch
Contact us to discuss your space requirements and find out how we can support you to achieve your business goals
Leave us your details and we'll be in touch:
By selecting Enquire today, you acknowledge that you will be contacted by a member of Bruntwood SciTech and also agree to the terms of our Privacy policy