Hill Dickinson and Bruntwood SciTech team up to host the 2023 LandAid North West 10k and 5k
05 June 2023
-
News, Cheshire
By Bruntwood SciTech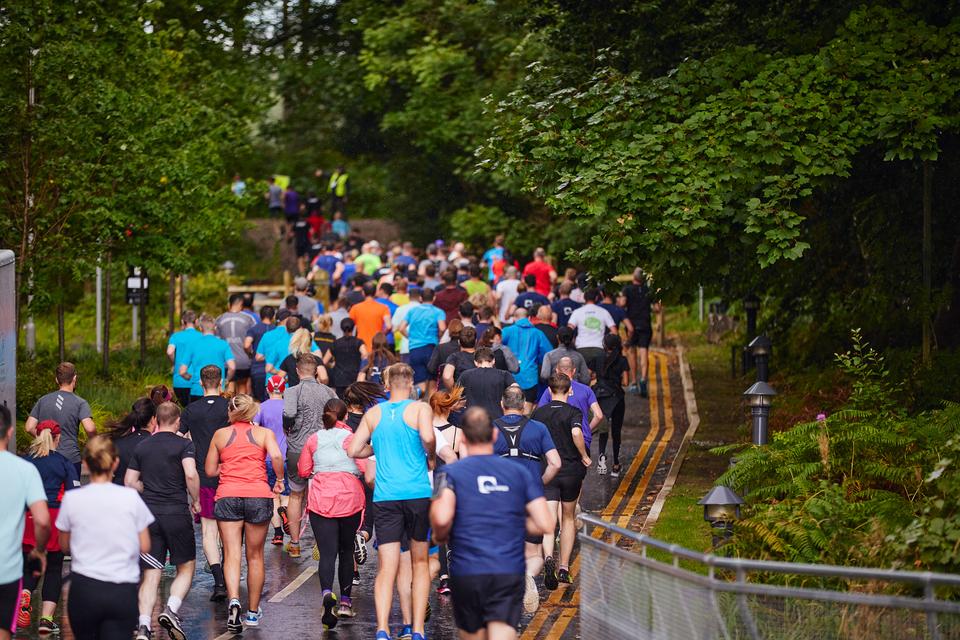 Leading commercial law firm Hill Dickinson has joined forces with the UK's leading property provider to the science and tech sector Bruntwood SciTech, to sponsor and host the LandAid North West 10k including a new 5k route option for 2023.
The race, which is set to bring together property professionals and the wider community, will take place on the evening of Thursday 14 September, at Bruntwood SciTech's Alderley Park. The route is set among 400 acres of scenic parkland, woodland, and farmland which surrounds the world leading science and tech campus.
Funds raised from the event will go directly to LandAid, the  property industry charity. They bring together remarkable businesses and individuals from across the property and wider built environment industry to support projects that provide life-changing accommodation for young people facing homelessness. Last year's event saw over 250 runners take part, collectively raising £12,000 – a figure that organisers are hoping to double this year.
This comes on the back of the recent Manchester LandAid Sleep Out, raising a staggering £117,000. 
Debra Cooper, banking partner at Hill Dickinson and LandAid North West Board Member said: "We are thrilled to sponsor this event alongside Bruntwood SciTech and we very much hope that we are able to raise more money than ever before for the vital services the charity provides to 16 - 24 year olds. We've very much looking forward to seeing the North West Corporate and Real Estate community join forces again for a great cause"
Kate Lawlor, CEO, Bruntwood SciTech added: "We're delighted to be supporting LandAid again by hosting the LandAid North West 10k and 5k at our Alderley Park campus in Cheshire. Whether our runners are opting for the 5 or 10k, we can't wait to welcome them to the Park, cheer them on, and support such an important cause to tackle youth homelessness."
Nathan Cornish, Chair, North West LandAid Board said: "We're really excited to see the return of the North West 10k to the LandAid events calendar with the excellent addition of a 5k race. Thank you to Bruntwood SciTech and Hill Dickinson, especially Debra Cooper, for being involved and backing the great work that LandAid do."
"Whether you walk or run the trail, I would strongly encourage you to take part if you're able. It really is such a rewarding experience, in terms of both the picturesque location and the funds being raised – plus we really hope everyone who took part last year will come back to beat their time."
Entry costs £30 per person for the 5k and £35 per person for the 10k, with team entries available. The event takes place at 5:30pm on Thursday 14 September 2023 with race HQ situated in Glasshouse at Alderley Park. You can sign up to participate in the event here: https://join.landaid.org/event/nw10kand5k/home