UrbanChain: Making Green Energy Accessible and Empowering Consumers
05 July 2023
-
Blog, Greater Manchester
By Bruntwood SciTech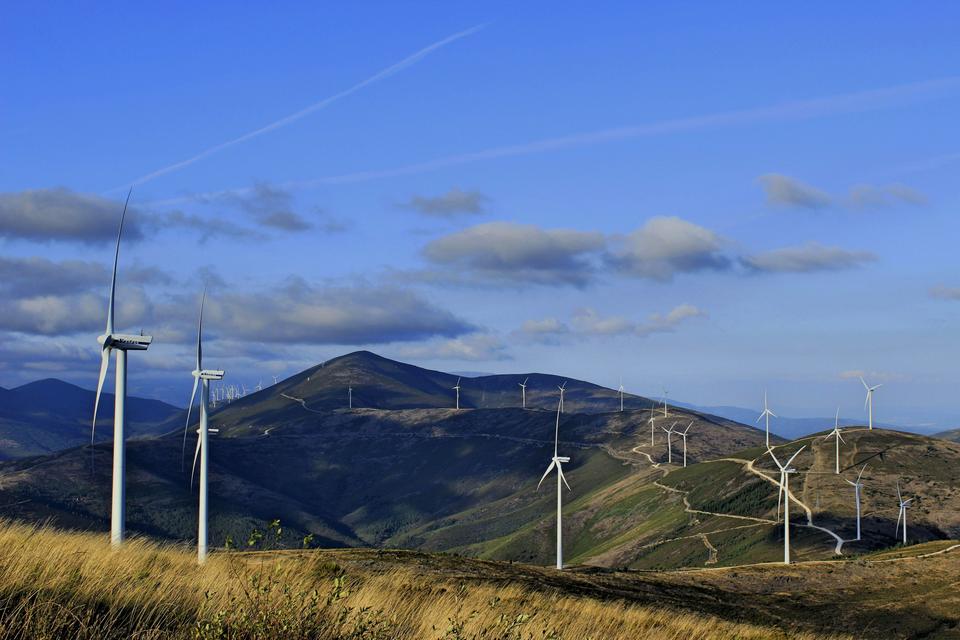 UrbanChain, a pioneering deep tech company based in Manchester Science Park, is leading the way in the mission to bring accessible green energy to everyone through innovative technologies. We caught up with Somayeh Taheri, CEO & Founder of UrbanChain, to delve into the company's journey, collaborations within the tech ecosystem, the impact of government funding, and their future ambitions.
Tell us a bit about what UrbanChain does?
We want to make renewable energy the mainstream market for all customers. We develop technical infrastructure, and our commercial arm develops the business model to roll out the technology, to disrupt the market.
How has the receipt of government funding impacted your business journey?
Receiving government funding has been a transformative milestone for UrbanChain. We are immensely encouraged by the government's endorsement of our vision. The substantial £1.6 million funding we secured has not only fueled our growth, but also served as a validation of the effectiveness of our business model. Furthermore, the government has extended its support beyond financial assistance by providing regulatory backing, ensuring the success of our model. This funding has played a pivotal role in facilitating our rapid expansion, enabling us to increase our team from 10 to an anticipated 21 members within a year. Equipped with these resources, we are strongly positioned to explore new avenues of business and drive our mission forward.
In what ways has integration into Manchester's tech ecosystem accelerated your business?
Being embedded within Manchester's dynamic tech ecosystem has accelerated our success. The opportunity to surround ourselves with like-minded individuals who share our passion has proven invaluable. 
How has Bruntwood SciTech provided critical support for your business growth throughout the years?
We embarked on our journey by occupying hot desking space at Bruntwood SciTech's Tech Incubator, and as our team and operations expanded, we transitioned to larger offices within Manchester Science Park, securing the physical space required for our expansion. In addition to providing office provisions, Bruntwood SciTech has played an integral role in facilitating our business operations during the challenging times of the COVID-19 pandemic, ensuring seamless work continuity. Their guidance and exposure to diverse opportunities have been instrumental in our overall development.
Your announcement regarding the intention to go public through an IPO has generated significant interest. How do you anticipate this decision will impact the trajectory of your business?
Our decision to pursue an IPO is driven by our commitment to aligning with the interests of our customers, particularly public authorities, housing groups, and those supporting vulnerable individuals. By transitioning into a public entity, UrbanChain aims to ensure that the business is in the hands of the public rather than private investors. This strategic move empowers our customers to actively participate and invest in shaping the future of the energy sector. We have already witnessed indications of interest from our clients, underscoring the significance of becoming a public entity to our stakeholders.
Looking ahead, what are your key aspirations for UrbanChain over the next five years?
Over the next five years, our primary aspiration is to empower our clients with complete control over their energy consumption, from start to finish. Our objective is to eliminate intermediaries and unnecessary costs, creating a seamless experience that enables individuals to select their power sources, gain transparent insights into their bills, and enjoy unrestricted access to their energy. By restoring power to the hands of consumers, we aim to revolutionise the energy sector and foster a sustainable future for all.
UrbanChain's mission to make green energy accessible to all and empower consumers is driving innovation and reshaping the energy landscape. With government funding, a supportive tech ecosystem, and plans to go public, UrbanChain is well-positioned to achieve its aspirations and create a future where sustainable energy is within everyone's reach.