Customer Spotlight: An interview with one of the North's Top 10 Fastest Growing Tech Businesses, D55 CEO and Co-Founder, Jonathan Rothwell
29 August 2023
-
Blog, Greater Manchester
By Bruntwood SciTech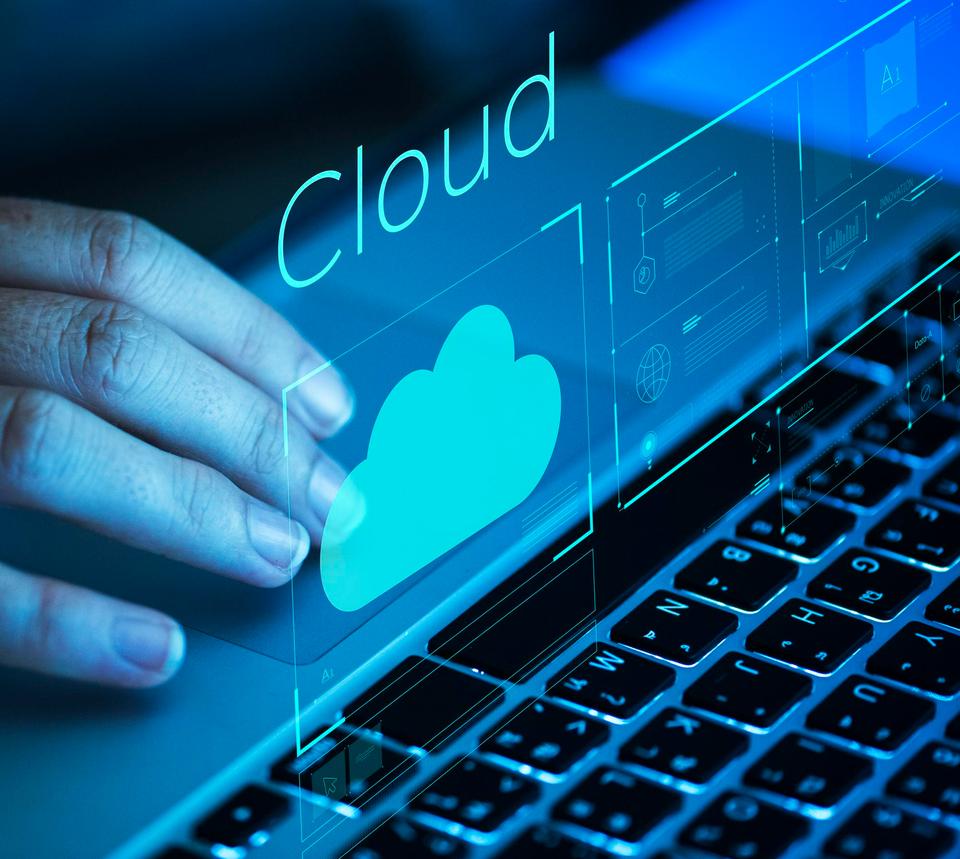 D55 has gained recognition as one of the top ten fastest growing tech businesses in the North by GP Bullhound, and we had the pleasure of sitting down with the CEO and Co-Founder of D55 Limited, Jonathan Rothwell, to discuss their rapid growth in cloud computing consultancy. Let's dive in and learn more about how they're modernising applications, integrating systems, leveraging AI, and maximising data!
What do you believe is the reason behind D55's remarkable growth rate?
I think the key factor behind our growth is our unwavering dedication to our clients. While our technical expertise is important, we prioritise delivering the right solutions to drive positive outcomes for businesses. Cloud computing, for us, is all about enhancing business agility, accelerating innovation, and gaining a competitive edge. We are passionate about delivering the best technology solutions that enable these transformations.
How does D55 benefit from the hotbed of tech talent available in Manchester?
Manchester now boasts a pool of highly experienced, talented, and skilled professionals, as well as numerous coding schools that are nurturing new talent. Despite the intense competition, my business  attracts individuals with significant expertise in working on complex systems, even if they may lack cloud computing skills, because we invest in training our team members to bridge that gap, leveraging their wealth of experience in larger systems and capitalising on it.
Winning the AWS GameDay World Championship had a significant impact on your business and its growth. Can you tell us more about that?
Winning the AWS GameDay World Championship last year served as a catalyst for various opportunities. It elevated our profile within AWS, unlocked new avenues for growth, and also reaffirmed our credibility as an AWS partner, bolstering our ability to deliver the right solutions to our clients.
What are your aspirations as a leader for the next five years?
Our team is incredibly passionate about what we do, and we are eager to expand our business further. As CEO, one of my greatest joys is witnessing the growth and development of our people. In the next five years, I aim to provide more opportunities for our team members, allowing them to engage in new projects and gain experience across different facets of the business.
What are your biggest challenges and learnings as a tech CEO?
Scaling our business processes has posed a challenge as we've matured and grown larger. It also took us some time to refine our recruitment model and identify the right talent with the necessary skills and we recognised that we needed to invest more in training our new hires to meet the needs of the business' growth and operational aspirations.
How has being based at Circle Square in the Tech Incubator supported your business operations?
Being based in the Tech Incubator has been highly beneficial for us. We have been on this campus for over four years now, and one of the main advantages is the access to a broader network. If we require specialist expertise, such as legal advice, we can tap into Bruntwood SciTech's network and connect with professional service providers who can assist us. The support we receive and the connections we've made here have been instrumental in our business growth. We have also collaborated with other companies in the Tech Incubator, for example we provided Machine Learning (ML) solutions for one of our clients through a partnership with another company in the same place specialising in AI (Artificial Intelligence) and ML operations.
Find out more about the opportunities D55 have accessed in the Tech Incubator at Circle Square here. or book an appointment with D55 today.
Hear more from D55's Jonathan Rothwell.